I remember my ex-wife telling me one day, if ever another World War was to occur, and we both survived the aftermath of such a war, living in a post-nuclear society, she was better equipped to survive than I was.
I was the more cerebral individual, but I was a big zero when it came to survival. According to her, in a desolate world filled with plagues, famine and anarchy, and lacking the proper tools and know-how, I would die a slow death in recluse. That's the day I realized I had to become a savvy survivalist. Even more so, I had to prove her wrong!
So, I checked out the latest PC open-world survival games and… hold on… uh, this is actual life, and no game is going to teach me about survival. If I'm going to survive Armageddon, I need to know what the ultimate tool is. Besides making sure I have tons of Nutella jars at hand and multiple thousand thread Egyptian bed sheets, what tool will help me face any situation? A survival shovel was my answer.
After hours of contemplation, only one tool comes to mind. Only one device will get me out of most jams, and it's a shovel, but this is no ordinary shovel. It's a survival shovel! That's right! The shovel you become infatuated with the minute you lay eyes on it.
You could camp out in the Amazon jungle, hunting giant centipedes when a tropical storm hits, submerging your tent in mud and sand, but your survival shovel will dig you out of the bush.
You could be in the Sahara Desert looking for horned kangaroo fossils when a sandstorm engulfs you, but no worries; because you have the correct shovel for the task! Even if you're hiking to the top of Mount Kilimanjaro to find your pet honey badger or you're boating on the French Riviera to get a glimpse of Grace Kelly's ghost, your survival shovel will be by your side at all costs.
There's more to the survival shovel than meets the eye. This shovel is weatherproof, so even if you're stuck in an igloo, on the outskirts of Calgary, hmm, a little further North, during a massive snowstorm on an ice-covered tundra, the survival shovel will save your butt.
It'll even help you dig your vehicle out of any trouble, whether it's snow, ice or even quicksand well, maybe not quicksand. The survival shovel is that versatile!
Your survival shovel isn't just versatile; it's loyal. Whether you need to dig a dirt trench, to fight off an imminent attack of giant African snails, or move hot coals into your newly built Finnish sauna.  Your better half will stand tall even if you dig through rubble on your next excursion to uncover the lost treasures of Montezuma.  The survival shovel is the ultimate partner you need by your side to face anything, period! We are talking about unapologetic, unconditional love!
Choosing Your Survival Shovel?
Choosing your "shovel mate" is no simple task. This isn't a simple "Holy Matrimony" where you say "I do" for better or worse with your fingers crossed type of union.
-You want your survival shovel to be made of stainless steel. You want a "He-man" shovel, not the lighter plastic shovels that'll break when you say "Boo."
-Check out the handle and consider a long handle for ease of use, although it may be slightly heavier.
-Don't forget to check out the edges on your blade and look for the technological edge that's right for you, such as serrated, axe, plain shovel head or all three. Some blade heads angle to create a shovel hoe or hook.
-You'll also want to make sure the size of your blade is big enough. Don't listen to what others say. Size always matters! A bigger blade will allow you to dig larger quantities.
-It's also crucial for you to know whether you need a flat, wide, pointed or narrow blade, depending on the task at hand. A word of warning, however, not all survival shovels are created equal. Some are sexier than others, so you want to make sure your shovel doesn't attract strangers. You don't want your shovel being kidnapped in the middle of the night!
-Lastly, review the extra components that are available with the survival shovel to see what additional components would be right for you.  There are many extras available depending on the shovel you choose.  Some items are included and others may be added at an additional cost or are not available at all.
axe
bottle opener
camera connector
carry case
cone
extra extension rods
flint/firestarter/magnessium bar
fork
hammer
ice pick
knife
nail puller
rope cutter
ruler
mini saw
screwdriver
spear
whistle
wire cutter
wrench
Let's look at some of the best survival shovels. These candidates have passed a rigorous pre-selection process beating out hundreds of others. 
In a hurry?
Our top choices are…
– Zune Lotoo Annihilate Tactical Shovel Camping
Survival Shovel Product Comparison
 
Softeen Heavy Duty Folding Shovel
EST Gear Survival Shovel
Zune Lotoo Annihilate Tactical Shovel
Ancraft Military Folding Shovel
Five Joy Military Folding Shovel
WEIGHT
1.74 kg
(3.83 lbs)
1.73 kg
(3.81 lbs)
1.42 kg
(3.13 lbs)
920 g
(2.02 lbs)
939 g
(2.19 lbs)
FOLDABLE
YES
YES
YES
YES
YES
BLADE MATERIAL
Mang. Steel
Hardened Steel
Steel
Mang. Steel
Carbon Steel
BLADE ANGLE
45, 90, 180
90, 180
Twist any angle
Adjust any angle
90, 180
BLADE FUNCTION
v shaped, shovel, saw tooth, axe, hoe, hook
v shaped, shovel, saw tooth, axe
v inset shaped, chopper, saw
v shaped, saw tooth, axe
v shaped, axe, saw tooth
POLE AND HANDLE
Steel
Military Grade Aluminum
Aluminum
Steel
Aerospace Grade Aluminum
Survival Shovel Reviews
1. Softeen Heavy Duty Folding Shovel

Check the latest price on Amazon

Our first candidate is a real beauty! The Survival Shovel Multi-tools kit includes a compass if you get high and can't find your way out of the forest.
It also comes with a survival cone, screwdriver, knife, and a whistle to play your favourite Burt Bacharach tunes, or in case of a Sabretooth Tiger attack, you can blow the whistle for help. It has a harpoon should you happen to feel like Captain Ahab. Finally, there's a pouch that comes with it, and it has an adjustable length of 16 to 38 inches.
This shovel seems like it was forged on Mount Olympus by Hephaestus himself and demonstrates master artistry and workmanship. It's made of manganese steel, dipped in a magical elixir for rust prevention and has a dual rivets immobilization design.
Finally, you can bang the hell out of this shovel, and it won't blink an eye, it's that sturdy. It's the perfect survival shovel for camping, exploring, hiking, off-roading, fishing, survival and emergencies, hunting, and gardening.
2. EST Gear Survival Shovel
I discovered our second candidate embedded in a rock many years ago.
The EST Gear Survival shovel has been improved since its inception and includes eighteen survival tools in one. There's only one tool missing, a magical elixir, to guarantee your reincarnation should you die on one of your adventures. Rumour has it, though, the company is working on adding one to this already impressive kit.
Tools include a saw, camping axe, knife, hunting spear (poison not included), bottle opener, fire starter, hoe, and wire-cutter.  It doesn't stop there though, as there is a trowel, hexagon wrenches, nail puller, icepick, ruler, hook, waterproof storage that can store waterproof matches, a screwdriver, whistle, compass and rope cutter.
There's enough in this shovel kit to make G.I. Joe envious. This kit is compact and is ideal for travelling. The full-sized shovel is foldable and, along with the axe, easily fits in the nylon pouch included with the kit.
The shovel, made with heat-treated, high-quality, solid carbon steel, is immortal. It has a military-grade handle, but its lightweight makes it easy to carry. Although it's indestructible, should you find yourself face-to-face with a dragon and he swallows you and your shovel, it has a lifetime guarantee, but you don't.

Check the latest price on Amazon

3. Zune Lotoo Annihilate Tactical Shovel
The Zune shovel is a genuine contender.
This shovel is automatic; it's systematic, it's hydromatic! Why it's Grease lightning!
Our third aspirant is a real killer. It's not called the Zune Lotoo Annihilate tactical Shovel for nothing. This warrior has a tactical multifunctional head cast from high carbon steel, which is very resilient and resists wear and tear.
Let's call a spade a spade, so saying this shovel could be the one is no exaggeration. With 24.4 inches of assembly length and a weight of 3.3 pounds, the "Zune" is a cinch to store and is as portable as your miniature Shih Tzu.
Another significant feature is its shift key button that allows you to switch your expected angle. Its versatility transforming would put Optimus Prime to shame!
This folding portable banjo has no complex when compared to the other "belles" on this list. Its military-grade high-steel casting is rust-resistant and likely won't deform unless you kiss it. Then it might turn into a frog.
It comes with an assortment of accessories: scoops, saws, axes, picks, mulberry, bottle opener, rescue whistle, magnesia rod, fish knife, hammer, nail pullover, ruler, wrench, hammer and a set of drums. Come on, drums? I had you for a second there! It's stunning, it's entrenching, and mostly it's charming. It's only waiting for you to say the word. What are you waiting for?

Check the latest price on Amazon

4. Ancraft Military Folding Shovel
Our next contestant would stick out like a sore thumb anywhere! This military folding shovel is a multi-functional shovel.
Its military knife, axe and saws make it feel like a Swiss knife; only it's not from Switzerland.
This eye-catcher will make your camping trip feel you're staying at a five-star hotel. The military knife will cut vegetables, meat, fish, and it's also a barbecue fork so that you can raise a little hell in your outdoor kitchen.
A beer with that? Why didn't you ask before? The shovel serves as a bottle opener, so you can drink until you're all fuzzy inside.
Tools that come with this heartthrob include fire sticks, a whistle, hammer, screwdriver and other assorted items.
Believe it or not, this survival camping shovel has a built-in handle attack cone, so you need not call Jackie Chan when you're in trouble.
It's made of high-carbon stainless steel, keeping it rust-free and durable. It also comes equipped with saw-tooth sharp edges to facilitate chopping a huge watermelon.
Its practical design allows you to fold the shovel, so it becomes a mobile tool as well, and the customizable aluminum alloy handle with an anti-slip design is soft and comfortable.
With a maximum length of 63 cm and a weight of 1 Kilo, this winner is easy to use and carry, but it's mostly an easy decision.

Check the latest price on Amazon

5. FiveJoy Military Folding Shovel
The Five Joy likes to flex its muscles! She won't win the Miss Congeniality contest because it's the kind of thing that's too trivial for this showstopper. When it's time to rumble, this shovel is the most formidable opponent on any playing field. She's compact but delivers incomparable power.
This multi-tool made from heavy-duty carbon steel is water and rust-resistant and built to last longer than you.  At 21.1 inches long and 5.7 inches wide, the 7-inch-high shovel head offers a broader area for entrenching and digging anything you can imagine, such as sand, snow, mud, dirt, and will chop ice, and branches. At only 2.19 lbs. it's perfect to fold and include in your hiking extravaganzas.
Whether you're a seasoned hunter or a rookie camper, this kit should be part of your mobile armoury. The multifunctional tools can be used for basic functions, and includes a shovel, hoe, axe, saw, and hammer. It even has a secret compartment when you unscrew the connecting tubes to reveal a hidden rescue knife and saw, emergency whistle, bottle opener and fire starter. How sweet is that?
This lightweight and portable folding shovel is a definite contender, and easy to store in your car in case of an emergency or just because you want to show off. The handle is optimized for comfort and control and will minimize hand fatigue. Heat-treated, high-quality carbon steel and aerospace-grade aluminum are the materials used in making this shovel for maximum strength and lifetime durability. It almost sounds like this baby can fly to the moon!
Check the latest price on Amazon

I've summed up the lay of the land when it comes to survival shovels. I hope this expose clarifies how important survival shovels are and why they need to be in everyone's arsenal, no exceptions. All the shovels on our list are exceptional, and they're all winners.
Happy adventures!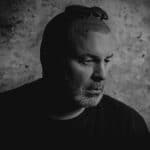 Contributing Writer
Jay Rivolta is a freelance writer who's a big fan of the "Hitchslap", revels in good debates, and advocates free thought. He is currently working on his first non-fiction book and when he's not writing, you can find him on a tennis court or at home dipping his bread filled with Nutella into a tall glass of milk.