When it comes to macrame, the two most commonly used materials are macrame rope and macrame string. Macrame rope is usually made from natural fibres such as cotton or hemp, while macrame string is often made from a synthetic material like a nylon cord. 
Macrame Rope And Macrame String Colors
There are a wide variety of colors available when it comes to macrame materials. Natural fibres such as cotton and hemp come in natural shades like off-white and beige, while synthetic materials can be dyed or printed with bright or pastel colors. The colour palette is endless, allowing creative freedom when creating beautiful art pieces. 
Colorful options like neon or glittery macrame strings will enable you to get creative with your projects. Whether you're looking to create something bold and vibrant or soft and subtle, there's sure to be a color combination that will fit your vision perfectly.
Macrame Rope And Macrame String Thickness
Macrame string is bought by thickness, which ranges from 1mm-3mm. Thicker strings are great if you're looking for strength and structure in your finished piece, while thinner strings are an excellent choice for those looking to create intricate designs and patterns. 
The thin profile allows for more flexibility when tying complex knots while maintaining the finished piece's desired strength, which also makes macrame string perfect for detailed designs that require close inspection to appreciate. 
Macrame string can also be dyed or printed with colors and patterns, giving you even more creative freedom when crafting your masterpiece. Additionally, due to its synthetic nature, macrame string is often found in thicker sizes, making it easier to find the perfect size for any project.
Macrame rope is also purchased by thickness, which can range from 2mm-6mm. Thicker macrame ropes are great for adding structure and strength to your finished piece, while thinner macrame ropes work best for intricate designs that require flexibility and precision. 
Macrame rope is an excellent choice for those looking to create thicker pieces with large knots that can be seen from a distance, providing excellent rigidity and stability when tied correctly. The thick profile also makes macrame rope easier to manipulate into desired shapes and sizes.
Rope is fascinating and it history rich in inventiveness throughout the years. Head over to our guide The History of Rope to learn more.
Macrame Rope And Macrame String Projects
Macrame rope is your best bet if you want something larger and thicker, but if you want something delicate and intricate, then macrame string is what you need. Below are projects you can complete with macrame string and macrame rope.
Macrame String:
Wall hangings – Macrame string is perfect for weaving intricate macrame knots into patterns and details allowing you to create a stunning visual piece to use as decor in any room.
Plant Hangers – Macrame string allows you to craft delicate hangers that securely hold plants without damaging the plant or the surface from which the plant is hanging.
Jewelry – You can easily make bracelets, necklaces, macrame earrings and keychains using macrame string. The thin profile of the string makes it easy to maneuver and manipulate into desired shapes and sizes, providing lots of creative freedom when making jewelry pieces.
Dreamcatchers – Macrame string is great for macrame knotting dreamcatchers that are perfect for hanging in your home or giving as a gift.
Artwork – Macrame string can be used for weaving intricate designs into artwork that can be hung as wall decor or given as a unique and special gift.
Holiday decorations – Macrame string is perfect for making festive garlands, wreaths and other decorations to brighten up your home for any holiday.
Clothing – You can use macrame string to craft unique and stylish clothing pieces such as purses and belts.
Curtains – Macrame string can also create beautiful and delicate curtains that add texture and interest to any space.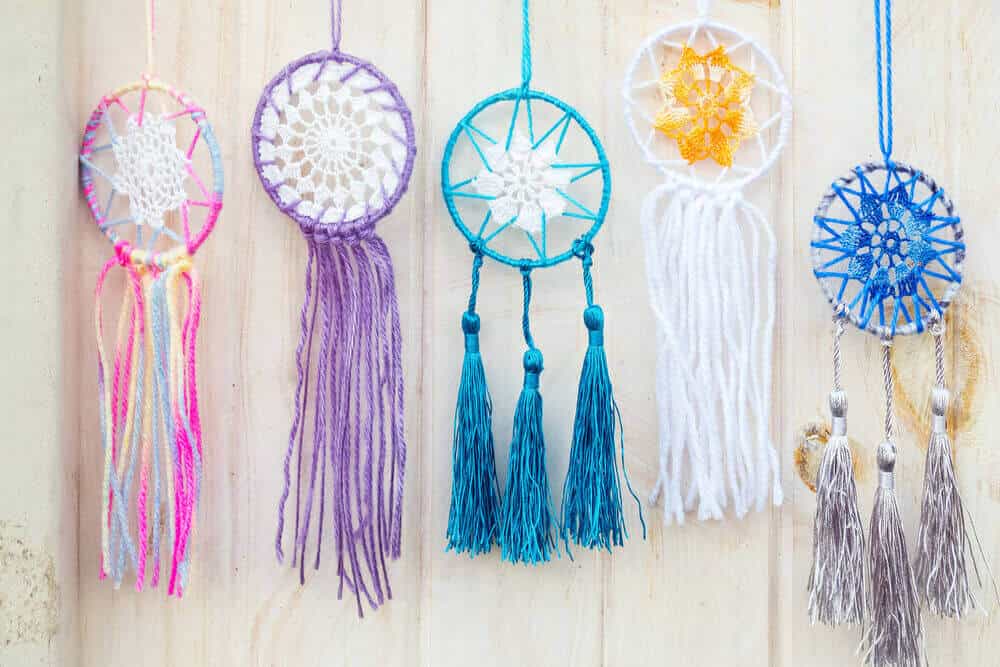 Macrame Rope:
Furniture – Macrame rope is great for creating pieces like chairs and tables that are strong enough to support people's weight while maintaining an intricate, bohemian look.
Hanging Baskets – With its thick profile, macrame rope works perfectly for making large baskets to store items in your home or garden.
Wall Hangings – Like macrame string, you can use macrame rope to create stunning wall hangings that instantly add visual interest to any living space.
Hammocks – Macrame rope is incredibly strong and supportive, making it an ideal material for a hammock that will support your weight without breaking or tearing.
Baskets – The thickness and rigidity of macrame ropes are ideal for crafting sturdy baskets to hold items like plants, fruits, and even laundry.
Rugs / Mats – You can easily weave together macrame ropes to create beautiful rugs and mats with intricate patterns and interesting textures. The rope's strength allows you to create durable rugs that can withstand heavy foot traffic without losing shape or strength.
Clothes – From boho skirts to stylish vests, macrame rope is an excellent choice for creating pieces of clothing with unique details and shapes. Additionally, thicker ropes make it easier to create durable and long-lasting clothes.
Purses and Totes – Using macrame rope, you can make purses and totes with larger knots that will give your projects a unique look and feel. The thick profile of the macrame rope also ensures that your finished bag will be strong enough to carry all your belongings.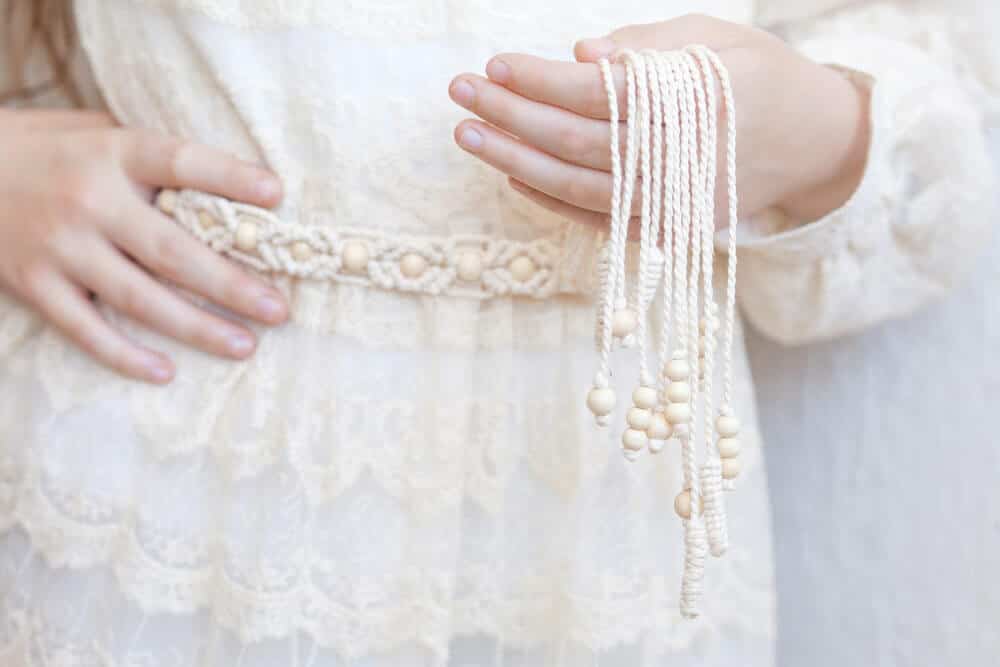 Final Thoughts
Whether you use macrame string or macrame rope for your projects, both materials provide you with plenty of creative freedom and room to explore. However, remember that each material has unique characteristics, so consider them carefully before selecting the best for your project.